*What's new*

Got a Prize, Got a Grand-Prix "THE 13th SUKIYAKI MEETS THE WORLD 2003"!!
Julius Njau's artwork has accepted as one of the biggest music festival's image Grand-Prix called "SUKIYAKI MEETS THE WORLD 2003".
This event holds on behalf of intercultural exchange through the falk music. The artists come from ASIA, AFRICA, LATIN AMERICA etc....
It'll hold on August 22-24. During this festival, everybody feel the worldwide music not only by their body but also by their soul.
If you are interested in this, please contact with its office!!
We bet you could enjoy!!!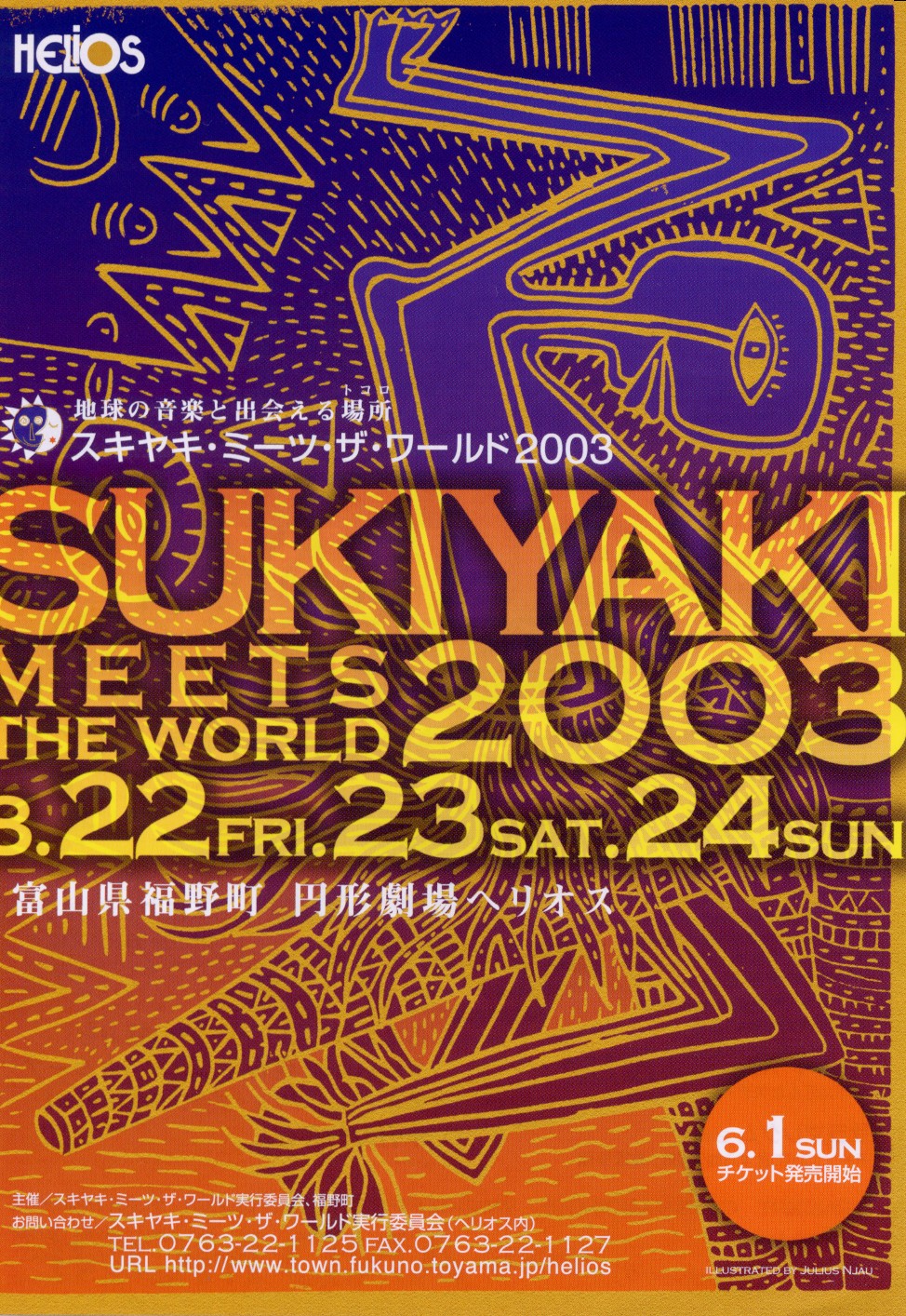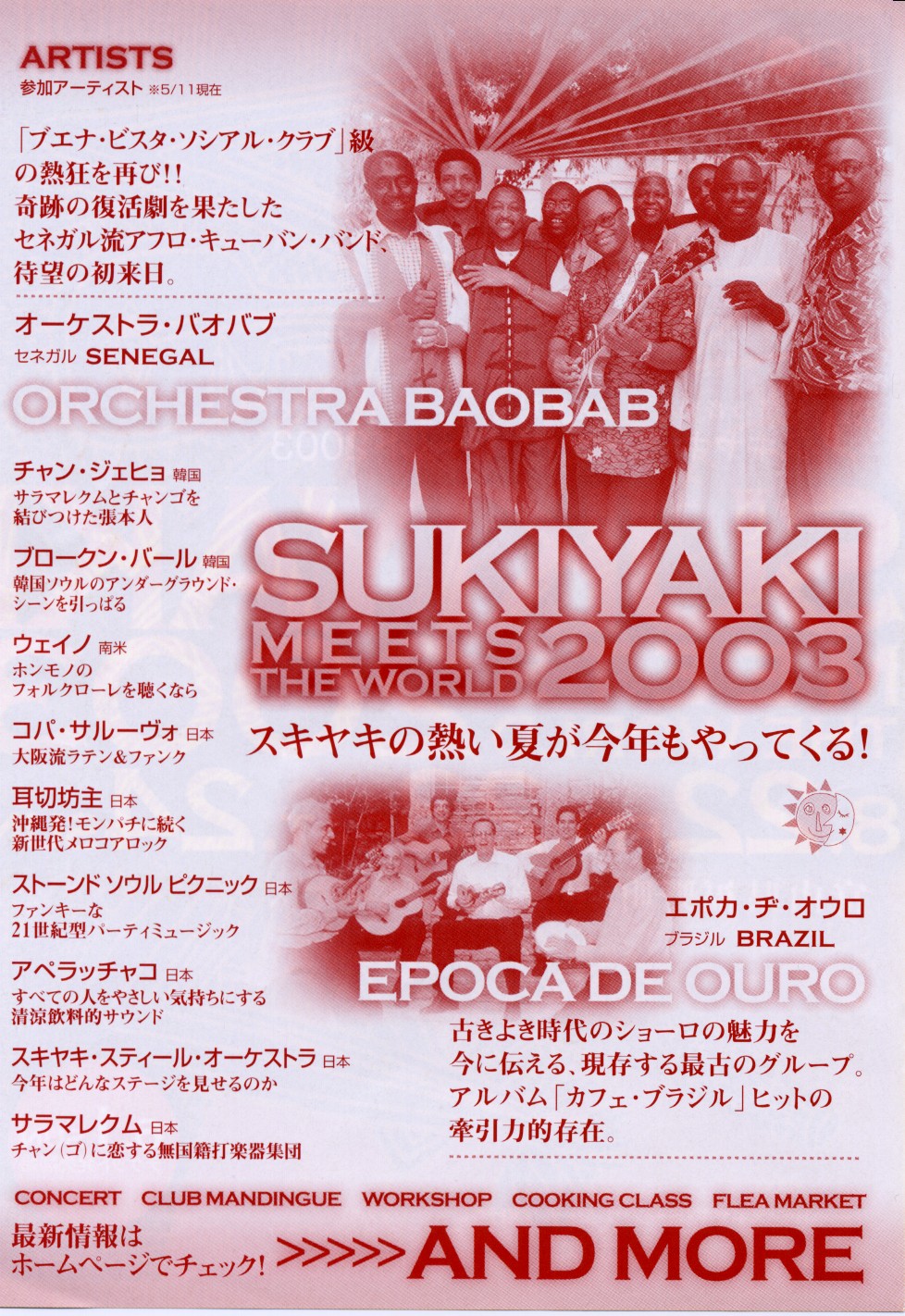 ****************************************************************************************************************************
SUKIYAKI MEETS THE WORLD office
Tel: 0763-22-1125
fax: 0763-22-1127